Train in China with a 34th generation Shaolin Temple Warrior Monk
Short to long term Shaolin martial arts training camp
Students come from all over the world, from every walk of life and from 7 to 70 years of age. Most students arrive with no previous Kung Fu experience but no matter if you are a complete beginner with no sports history or a professional athlete, our school has a place for you. Headmaster Yu has the knowledge, patience and skill to tailor the most comprehensive training plan for each individual student. Pushing you to find your best without distraction and whilst having fun.
Not sure about coming to China by yourself?
We want every student to feel safe and comfortable during their time in China, so we offer free pickup from all train stations in the area. If you are still unsure about catching domestic trains and planes, the school, for a small expenses fee, can send an English speaking representative to any major city to collect you straight off your international flight. EMAIL OR CALL US NOW FOR DETAILS AND PRICES FOR MAJOR CITY PICK UPS.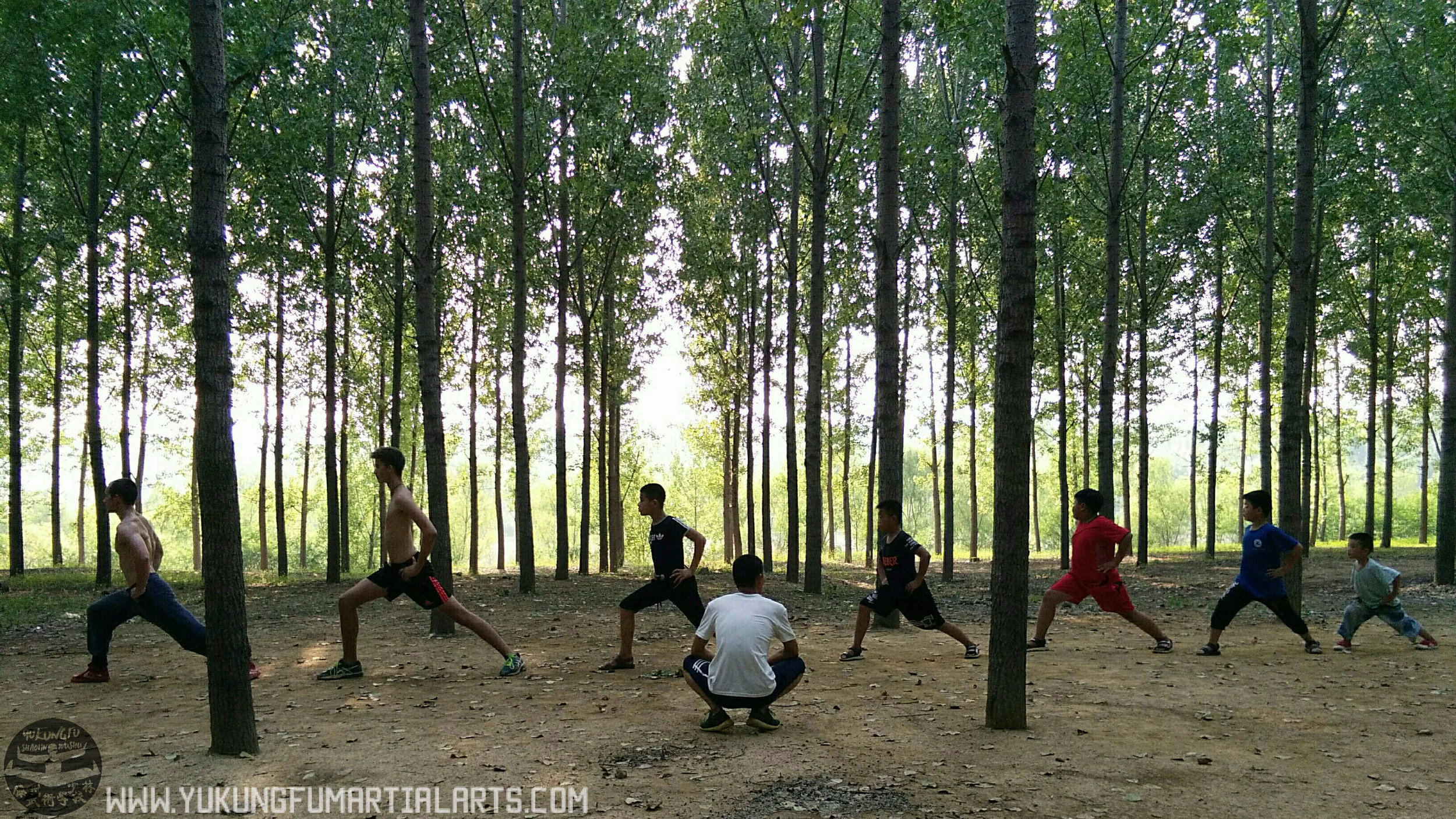 A Kung Fu SCHOOL AND MASTER FOR YOU!
Located in Shandong province, Headmaster Yu Zhi Chao's Shaolin KungFu school, Yu Kung Fu, is focusing on being the very best place for International students to train martial arts in China. After years of travelling the world as part of the Shaolin Temple's performance team, Yu Sifu's lifelong devotion to martial arts has a powerful impact on the schools ability to foster the best each student has to offer. The school is located just beside famous Weishan Lake and only 40 minutes from the bustling Tengzhou City, which has all the amusements and supplies necessary for outside of training.
Join us now and eat, sleep, live Shaolin KungFu.
Can't wait to get started? Apply now for the perfect Chinese Kung Fu adventure!
NEED MORE INFORMATION? REQUEST A CALL ON THE CONTACT PAGE OR EMAIL US DIRECTLY AT
contact@yukungfumartialarts.com